Department of International Relations
International Relations prepares students with knowledge and critical skills to meet the challenges and opportunities of a rapidly changing world. IR draws from a variety of disciplines and methods to study global issues and the interactions of governments, global institutions and social movements worldwide.
Lee's Story
Meet our very own International Relations B.A. student, class of 2022. 
Lee shares on "Finding a Place to Belong and Be Heard".
International Relations Journal
Graduate and undergraduate students publish an annual issue of the International Relations Journal.  We now celebrate our 40th anniversary issue!

Our Program
International Relations is an increasingly relevant field of study. Studying IR at SF State is a step out into the world. Discover our B.A., M.A., minors and certificates!
We also offer a B.A./M.A. track, referred to as SF State Scholars Blended Program, where 12 units can be double-counted!
Why Study IR at SF State?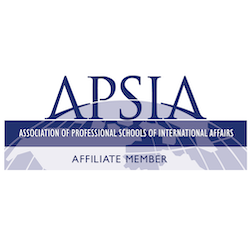 APSIA Affiliation
The Department of International Relations at SF State is the ONLY program in the entire CSU to be an affiliate with the Association of Professional Schools of International Affairs.  APSIA helps students, schools, organizations, and partners transform themselves into more effective agents of positive change.
Our department offers strong foundation courses in International Relations theories, providing an understanding of current debates in the field and why they matter.
The diversity of our faculty in academic specializations, as well as in national origin, ethnicity, gender and religion reflects the diversity of academia and the world.
Our alumni can be found in a variety of positions across the world in international organizations, foreign services, non-profits, and in national and local governments. 

Announcements
Get Involved and Build Success
Advising
Many of our faculty offer advising for our undergraduate and graduate students to build continued success.
International Relations Journal
The Journal, created and edited by our students, contains articles on political, historical, economic, legal, philosophical, diplomatic and theoretical issues concerning world affairs.
Student Resources
Internships provide excellent opportunities to network and gain professional skills. Scholarships are available to assist students in reaching their education goals. We are proud to offer organizations like IR Student Association and the International Relations Council.