The majority of SF State Abroad programs come out to be similar or cheaper than remaining in San Francisco because the tuition is the same and the cost of living (even in Europe) is so much cheaper in most places in the world. On an SF State Abroad program, students have access to their financial aid. SF State is a Top Producer for the Benjamin A. Gilman International Student Scholarship for the past twenty years with over 2 million dollars going to SF State students to study abroad! Additionally, students earn SF State resident credit!
International Relations majors have program options in nearly forty locations. Check out the SF State Abroad Program Database to see all possibilities. With too many to name here, we recommend the following top programs:
UK:
Cardiff University (Wales)
University of Birmingham (England)
University of Dundee (Scotland)
University of East Anglia (England)
Czech Republic:  Prague University of Economics & Business (VSE)
France:  Sciences Po
Sweden:  Linnaeus University – Vaxjo
Thailand:  Mahidol University
Hong Kong:  City University of Hong Kong
South Africa:  Nelson Mandela University
Taiwan:  National Taiwan University
Russia:  St. Petersburg State University
Isreal:  University of Haifa
Italy:  University of Pavia
Chile:  Pontificia Universidad Catolica de Chile (PUC)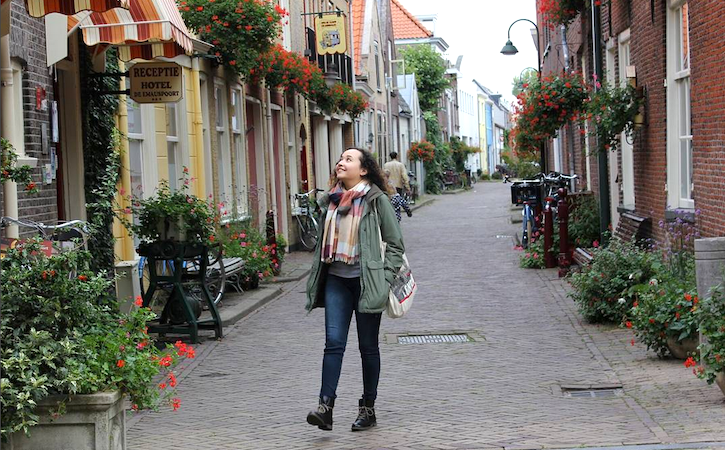 Dr. Scott Siegel, who as a graduate student participated in a brief course in Pavia, offers his insights on that experience:
Graduate Opportunities
Spend a semester abroad and experience as well as learn about the world. The IR department works with the SF State Study abroad office to offer the following programs for graduate students with no delay in their time to graduation. 
Visit the SF State Study Abroad website to find out more.