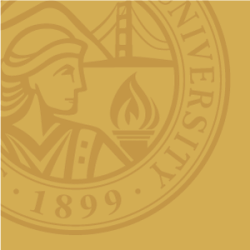 Raymond C. Miller
Professor Emeritus
Email: r_miller@sfsu.edu
Professor Miller taught at San Francisco State from 1962 to 2006. Initially he taught only in the interdisciplinary social science General Education program, including two sections of SS 40, International and Intercultural Relations, every semester. His main focus throughout his academic career, from his degree work at the Universities of Denver, Chicago, and Syracuse to his 43 years of teaching at SF State was political economy. He was qualified to teach standard neoclassical economics but also institutional and Marxist thought models. All of these knowledge areas are represented in his post-retirement textbook, International Political Economy: Contrasting World Views. The first edition was published by Routledge in 2008 and the second edition in 2018. 
Professor Miller was also very interested in interdisciplinary studies, especially at the theoretical level. He served as national President of the Association for Integrative Studies and also as the founding editor of its journal (now known as Issues in Interdisciplinary Studies). At SF State he was chair of the 1970s Committee that recommended the establishment of the University Interdisciplinary Council, which he served as chair for most of the years from its founding to his retirement. His most recent thoughts on interdisciplinary education are found in his 2020 essay, "Interdisciplinarity: Its Meaning and Consequences," published in the Oxford Research Encyclopedia of International Studies. 
In addition to his academic pursuits, Professor Miller found time to serve four terms on his local City Council, Brisbane, including four terms as Mayor. He was also the founding chair of the City/County Association of San Mateo County (20 cities). 
Email: r_miller@sfsu.edu