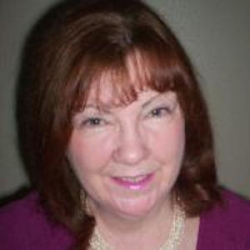 Juanita Darling
Professor
Director, Latin American Studies Minor
Phone: (415) 405-3492
Email: juanitad@sfsu.edu
Location: Humanities Building, Room 427
Office Hours:
Mon:
2:45 p.m. - 3:45 p.m.
&a.m.p; by appointment
Wed:
12:00 p.m. - 1:00 p.m.
&a.m.p; by appointment
Juanita Darling is a professor, graduate coordinator of the International Relations Masters Program, and director of the Latin American Studies Minor. She leads the Latin America and Alternative Research Methods in International Relations seminars, as well as teaching undergraduate classes in Latin American Policy, U.S.-Central America Relations, IR Analysis & Application and International Media Politics.
She received her Ph.D. in Mass Communication with a Latin American Studies Certificate from the University of North Carolina, Chapel Hill after a long journalism career, including stints as Los Angeles Times San Salvador Bureau Chief and Mexico City correspondent. She wrote Latin America, Media, & Revolution: Communication in Modern Mesoamerica (New York: Palgrave Macmillan, 2008) and, more recently, "The Eagle and the Sun: Shaping Press Philosophy in Early Mexico, 1823-1827." Journalism History, 36:4 (Spring 2011), 228-237, reflecting her interest in Latin American Media, revolutionary media and social movements.
She is active in the Latin American Studies Association, International Communications Association, Red de Historiadores de la Prensa y el Periodismo en Iberoamérica, and American Journalism Historians Association. Her most recent research project involves Latin American Media Philosophy, with emphasis on alternative media, particularly community radio, and the relationship between media and social movements.