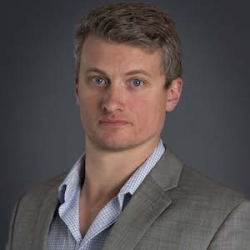 Anthony Pahnke
Associate Professor
Phone: (415) 338-1326
Email: anthonypahnke@sfsu.edu
Location: Humanities Building, Room 259
Anthony Pahnke received his Ph.D. in Political Science from the University of Minnesota-Twin Cities in 2014. Before joining the faculty at San Francisco State University, he taught at St Olaf College in Minnesota. His research on development and trade policy, social movements, and agrarian politics, with a focus on North and South America, has appeared in a variety of academic journals, newspaper editorials, and online publications. His book, Brazil's Long Revolution: Radical Achievements of the Landless Workers Movement, is out with the University of Arizona Press. His current projects include analyzing the dynamics of transnational mobilization in the Americas and the development of sovereignty in the United States.
Website(s): Professor Pahnke's Website
Prof. Pahnke is on Leave for Spring 2022.  For advising, please email Prof. Pahnke directly to set a meeting day/time.